AUCTION COMPLETED
Of the former
Appvion Pulp & Paper Mill
100 Paper Mill Road
Roaring Springs, PA
Day  2 Highlights     
Allen Bradley VFD's and Electrical Components
Large quantity of New & Reconditioned Pumps Sets
Over 200 Lots of Electric Motors from 5 to 500 HP
New & Reconditioned Vacuum Pumps and Gear Drives
COVID-19 Update
Out of an abundance of caution for the health and safety of our staff and clients, and to prevent the spread of the novel Coronavirus (COVID-19) and the Delta Variant, inspections and removal of items after the sale will be by appointment only.  We are closely monitoring the directives  regarding these restrictions and following guidelines from the local health departments.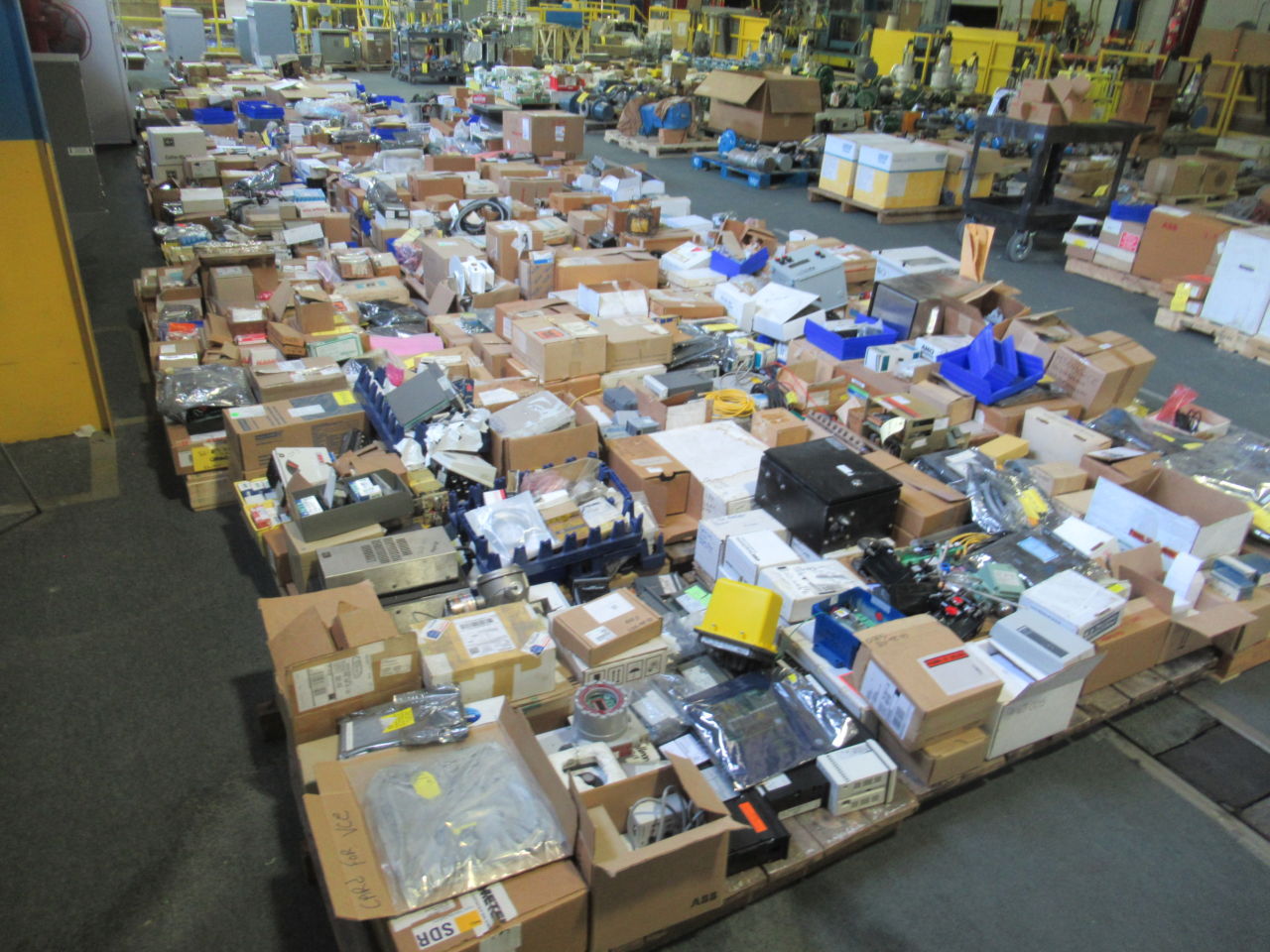 Day 2
New Spare Parts & Components
Large quantity of Allen Bradley electrical automation components
Rosemount, Foxboro, and Micromotion flow controls, sensors & transmitters
Wide assortment of non-installed Fisher, DeZurik, Metso & Maxxon relief valves
Extensive inventory of Timken, SDF, and Dodge bearings and pillow blocks
100's of New Stainless Steel ball valves, check valves, gate and automatic valves
New Allen Bradley Power Flex, Reliance, ABB & Woods variable frequency drives
Electric Motors, Gear Drives & Pumps
E., Reliance, Siemens-Allis, Toshiba, WEG electric motors from 100 to 500 hp
100 + Electric motors from 50 hp to 75 hp, lotted separately and like new
Over (500) electric motors of marginal hp to 40 hp, cataloged by size and type
Large quantity of Falk gear and parallel drives, plus quad drives and govenors
Wide assortment of new & reconditioned Goulds, Warren, Moyno and Flygt pumps
100's of Goulds stainless steel impeller assemblies, casings, housings, and shafts
Offsite Storage Warehouse for Spare Equipment
New and reconditioned Nash vacuum pumps (many still in shipping crates)
(50) Assorted Falk heavy duty reduction gear drive sets (ready for installation)
Impressive inventory of new and reconditioned Voith & Beloit double disc refiners
Complete spare Bird Centriscreen-14 stainless pressure screen assembly
Over 100 new and reconditioned paper machine rolls and stainless dryer cans
(2) Comp-Air L37RS compressed air systems (unused), plus fans, blowers & dryers
Load More
Information
Turnkey Opportunity through September 15, 2021
With the current high demand for linerboard and pulp production, the former Appvion pulp and paper mill is available in it's entirety through September 15th, 2021.
Technical Consultants
Perry Videx LLC and CanAm Machinery Inc. are serving as technical consultants & sales agents
Important
The sale of the former Appvion paper mill is being overseen by Roaring Spring Park, LLC.  The following firms are assisting with the inventory, staging, promotion and sales of the plant equipment and rolling stock:
APPROVED RIGGERS
Forman's Machinery Movers, LLC
James Forman - james@foremansmm.com
Cell: 561-234-8758
Gendron Mechanical Services
Dennis Gendron - gendronmechanical@comcast.net
Off: 603-893-9267
Pedowitz Machinery Movers
Ray Brunelle - ray@pedowitz.com
Off: 917-939-2975