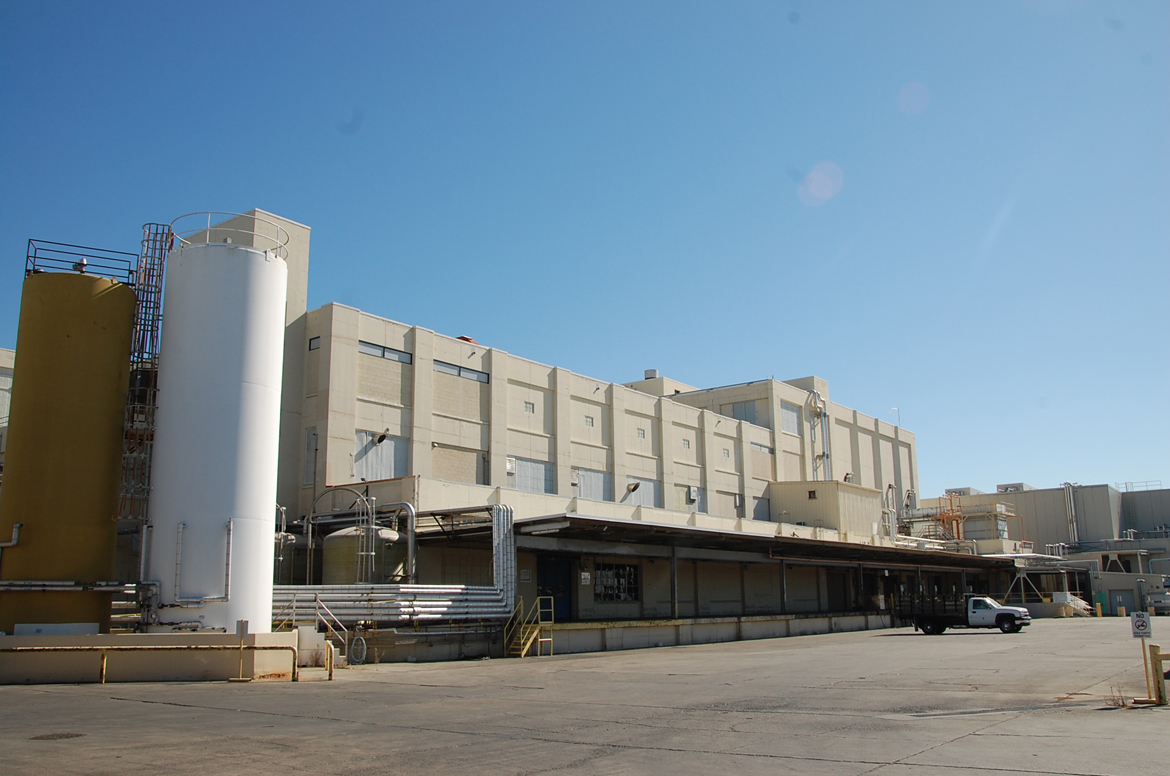 Description
---
Capital Commerce Center is a former Campbell's Soup manufacturing site in Sacramento. It consists of over 1.6 million square feet of industrial and office space and is located on 129 acres. The campus includes office, manufacturing, cold storage, and high bay warehouse distribution space.
Rabin, in partnership with Hackman Capital, purchased the site in 2013 and repositioned the property to be a multi-tenant campus. After the purchase, the partnership ran an auction of the processing and packaging equipment at the facility. Once the auction was complete and the facility was cleaned, the property was prepared for leasing and development. Since then, the partnership has leased 65% of the buildings to major tenants including Comcast, Macy's and Silgan.
Located at the intersection of CA Highways 99 and 50, within 3 miles of Interstate 5, and eight miles of Interstate 80, the site is ideal for distribution. It is currently undergoing a parceling change. This will allow for additional, new uses of the surplus land on the site.
The project benefited from significant infrastructure, which included the ability to produce over 9 million gallons of potable water a day from a private water system, over 165,000,000 million gallons of monthly sewer discharge capacity, with associated flow and loading, and dual 21 KVA feeds supplying over 12 megawatts of power to the site.
Rabin, working with Sacramento County and the Sacramento Regional Sanitation District (SRSD) in a public-private endeavor, was able to develop a first of its kind process, allowing for the transfer of the site's "excess sewer capacity" to other users in the SRSD district. This created a sewer impact fee credit bank of 12,159 Equivalent Single Family Dwelling (ESD) which are for sale and transferable to other parcels within the SRSD district. This unique ability has spurred economic development in the region and provided capital for reinvestment in the project.
Specifications
---
PROPERTY TYPE:Office, Industrial Manufacturing, Warehouse and Cold Storage
NO. OF BUILDINGS: 10
BUILDING SIZE:1,600,000 rentable sq. ft.
LAND AREA: 129 Acres
DATE ACQUIRED:2013
Property Details
---
Zoning
M2 Heavy Industrial
Features
9 million gallon per day private water system, 165 million gallon sewer discharge capacity, dial 21 KVA feeds (over 10 Megawatts
Easily accessible from all directions, Capital Commerce Center is just minutes from I-99, I-5, I-80 and US 50.