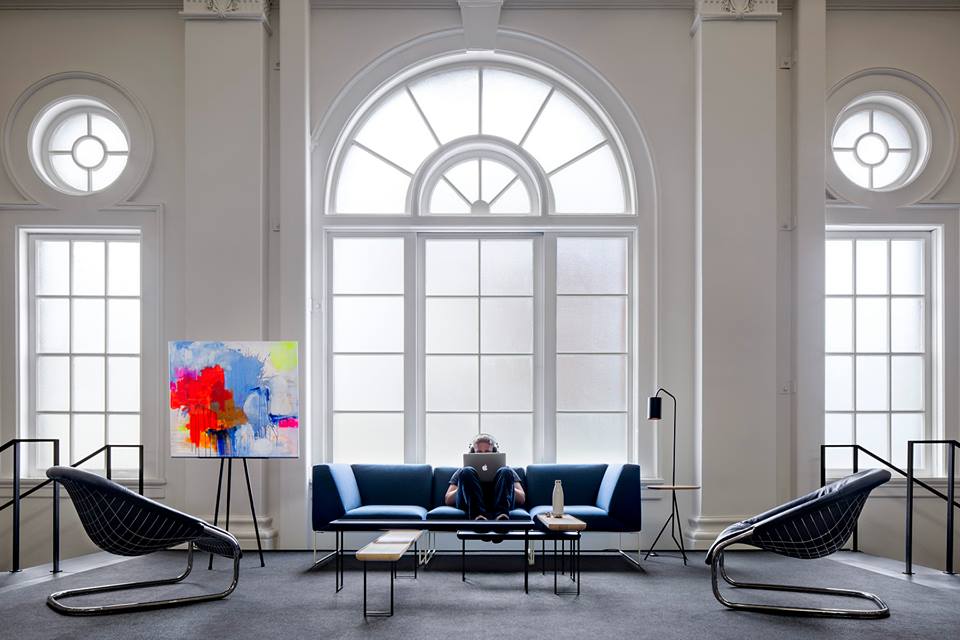 Description
---
The Avalon Ballroom is a historic 30,000 square feet building located in the heart of San Francisco, in the Polk Street Corridor. The ballroom was designed by local architect, Alfred Henry Jacobs, and constructed in 1911. It originally housed a dance school, and then served as the galleries of Butterfield & Butterfield auction house. In 1966, Family Dog Productions founded the Avalon Ballroom, which was known for its psychedelic promotional posters and handbills, hosting bands like Janis Joplin, Grateful Dead, The Doors, Rolling Stone and The Who.
After Rabin and its partners purchased the building in 1989, the partnership developed a strategic plan to reposition the operation and tenancy of the building. After a comprehensive base-building seismic upgrade, the partnership secured a fabric design company that restored the building to its original grandeur. For many years, the building was home to multiple tenants, including tech start-ups and a reality television show.
Most recently, an international media company elected the Avalon Ballroom as its headquarters and the partnership conducted substantial improvements to the building, preserving its history while adding modern upgrades. The property is well suited for a single or dual user creative office tenants.
Specifications
---
PROPERTY TYPE:Office
NO. OF BUILDINGS: 1
BUILDING SIZE:30,000 sq. ft.
LAND AREA: 1 Acres
DATE ACQUIRED:1989
Property Details
---
Zoning
Residential, Commercial, High Density
Features
Sprinklers, Post tension slab with seismic reinforcement towers, able to facilitate heavy floor load requirements
Avalon Ballroom is a little piece of history conveniently located in the heart of the Polk Street Corridor, near the new Sutter CPMC Campus.